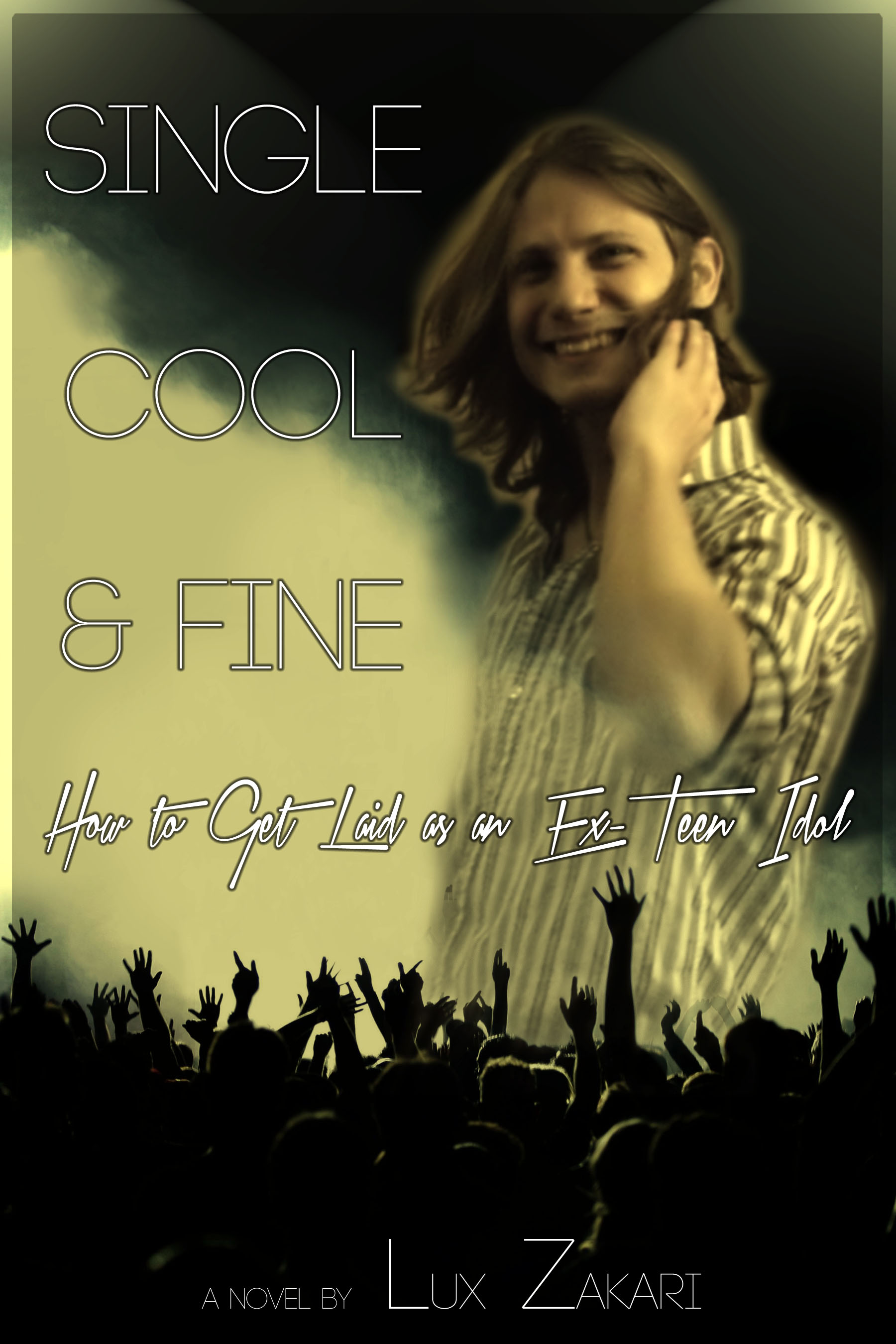 Today's interview is with Allen Shughart, the Fabio Lanzoni of my novel Single, Cool, and Fine: How to Get Laid as an Ex-Teen Idol.  With his tongue firmly in cheek, he shares with us his experience with being a cover model and, in lieu of SCF's premise, indulges some classic teenybopper questions, like what he looks for in a girl and–eee!–if he'd ever date a fan!

LUX ZAKARI: How does it feel to be on the cover of an erotic romance novel?

ALLEN SHUGHART: It feels kinda dry and papery. Does it count as being read all over? I don't imagine there is a whole lot of reading going on in my picture, huh? I do suppose that is only appropriate; I only learned how to model at a first-grade level.
LZ: Did you ever think you'd be a model?
AS: One time I thought it was possible. There were people standing all around me, and flashing lights everywhere!!! Then I sobered up and realized I was at a Lady Gaga concert in Las Vegas. Although the dress I was wearing was to die for!
LZ: What was the photo shoot like?
AS: Do you remember the movie Pinocchio? It was kinda like that, except when it was over I didn't feel like a real boy, and I accidentally stepped on a cricket instead of befriending one.
LZ: Budding modeling career aside, what is your day-to-day life like?
AS: It's sort of hazy, to be honest. How did I get here, by the way? The last thing I remember was being really hungry and stopping at the drive-through, then I woke up here.
LZ: What will you do now that you have officially achieved heartthrob status?
AS: I believe I will audition for the part of the fourth Hanson. Either that, or knock out Taylor Hanson and take his place. Where do you think he would prefer to be shipped? I'm thinking Singapore. Always wanted to go to Singapore…
LZ: In staying with the teen idol theme, I have the following very important questions to ask you. First, what is your astrological sign?
AS: I have two! And they are exactly what every man aspires to be: The Pig on the Chinese side, and The Ram (Aries) on the Greek side… Hey, you don't think that having a particularly Greek sign called "the ram" is suggestive or gay at all do you?  "Ram…"
LZ: What's the craziest thing you've ever done for love?
AS: I once cleansed myself in the waters of Lake Minnetonka.
LZ: What do you look for in a girl?
AS: Oh, definitely intelligence. I don't have time for all that… what do you call it? In-tel-li-gonce? Thinking? Please, as if.
LZ: Are you seeing anyone?
AS: Sure, I see you now. I saw a homeless guy at the drive-through. Sometimes I see dead people.
LZ: Would you ever date a fan?
AS: Oh never, that sounds painful. The way they twirl round and round like that? I would get my face chopped off.
LZ: What dating advice do you have to share with us?
AS: Definitely don't take your date to a cock fight; they usually don't like it when you gamble in front of them.
# # #
To purchase Single, Cool, and Fine: How to Get Laid as an Ex-Teen Idol, visit https://www.smashwords.com/books/view/160442.